Best Float Trips Near KC: Here are our Top 19 Favorite Float Trips in Missouri (& Beyond)
Family float trips make for some of the best forever family memories and they're perfect for all ages. We've gathered the best float trips with destinations and resources in Missouri, Kansas, Iowa, and Nebraska too. Whether you want guided float trips, unguided, canoe, raft, or tubing river fun, our list will have you covered. We've found full-day, half-day, and multi-day options for your next family river excursion. Check out our list and plan for some splashing fun. The kiddos will love it and you can bring along Grandma and Grandpa too! Know of any we should add? EMAIL us the details!
Be sure to check out these resources for more outdoor fun in and around KC too:
Missouri's Best Float Trips
Niangua River:
The Niangua is a tributary of the Osage arm of Lake of the Ozarks. A class I/II river fed by cold springs makes it a popular summer destination. It is also one of Missouri's best streams to fish for the abundant trout.
NRO provides canoe rental, campgrounds, RV sites, and several cabins, some which sleep up to 18. Food and concessions are available at The Grub Bucket located at the campground.
This popular resort has canoes, kayaks, rafts, and tube rentals. There is lodging available with amenities including an indoor pool, hot tub, kitchenettes add party facilities. Cabins are also available. Enjoy breakfast, lunch, or even happy hour from 2-5 at the Gravel Bar and Grill.
Located on the banks of the Niangua, Riverfront offers canoes, rafts, kayaks, and tubes too. Full hookup RV sites are available along with campsites and cabins that sleep up to 20 people.
Formerly known as One-eyed Willy's. Big Bear offers tent camping, RV sites, and cabins. Canoes, kayaks, rafts, or tubes are on-hand to rent. On the weekends, comfort food is served from a concession stand on the gravel bar. You can also purchase snacks and drinks, firewood, and select camping items.
Jack's Fork River:
A spring-fed tributary of the Current River, Jack's Fork is one of the wildest and most scenic of all Missouri Ozark streams. It's one of the two rivers that make up the Ozark National Scenic Riverway. The upper 25 miles flow through a deep valley and have many class 11 rapids.
Family-owned and operated for three generations. Providing service authorized by the Ozark National Scenic Riverways, National Park Service, and Dept of Interior. Canoes, rafts, kayaks, and tubes are ready to rent. Check out their website, for area lodging and campgrounds.
Established in 1963, Harvey's is the oldest canoe rental on The Jack's Fork. They have kayaks, canoes, rafts, and tubes all available for rent. Visit their site for info on camping and lodging.
Ozark National Scenic Riverways
Campgrounds along the river are owned and operated by the National Park Service. Call the Riverways Headquarters at 573-323-4236 or go to their website to get info on tent camping. Some spots are accessible with RVs.
Located just east of Eminence, MO, they can outfit you with everything you need. The National Park operates the campground at Two Rivers. The adventurous might want to pack up tents, sleeping bags, gear, and supplies and camp along the river bank or on a gravel bar. keep in mind if it rains, the river will rise.
Current River:
The cold and clear Current River, the first river in America designated as a National Riverway, has been rated the #1 canoe camping river in the US. It is the most spring-fed of all the Ozark rivers making it floatable any time of the year. The Current River is a Class I with an occasional Class II.
Akers Ferry Canoe (formerly Current River Canoe)
They are located in Akers, MO on the Current River. Their facilities include canoes, tubes, camping, cabins, a pool, a general store, hot showers, restrooms, and electric hookups. Akers Ferry Canoe Rental is an authorized concessioner of the National Park Service.
Located on 23 acres on the banks of the Current River, The Landing offers deluxe tubes, canoes, kayaks, and rafts at their riverfront lodge. Be sure to try the crab-stuffed filet at their Blue Heron Restaurant.
They furnish canoes, kayaks, and 4-6 person rafts. Supplies can be purchased at Jadwin Canoe Rental. They have groceries, ice, soda, t-shirts, caps, and visors. Campsites are available through the National Park Service, 877-444-6777, or on their website.
Located just south of the Current River Bridge on the east side of the river, in Doniphan, MO. Their motel amenities include a pool, an 18-hole miniature golf course, and the Journeyman Restaurant and Lounge. Their campground has RV sites along with tent sites. And of course, rafts, canoes, and kayaks are on hand for long or short float trips.
Meramac River:
The Meramec River is one of the longest free-flowing, waterways in Missouri. It is fed by Meramec Spring and many other smaller springs. It is floatable right down to where it flows into the Mississippi River. Although most paddlers prefer the upper part due to development farther down. This is a class I (sometimes II) that can be enjoyed by all ages.
Located in Steelville, MO. They have over 20 cabins and lots of space for sampling and parking. You can relax and enjoy the river by floating, kayaking, or just swimming. Hiking and fishing are also fun to add to your trip.
They offer two trips, starting upstream and ending at your car. Rafts, canoes, and kayaks are available. Make sure and check out the iron furnace built in 1849. Also try glamping at their partner site, Lost Hill Lake. Primitive riverside campsites are a great way to spend the night after a day of floating fun.
Situated on the banks of the Meramec in Leasburg, MO, this 110-acre resort is a complete playcation. Enjoy tubing, rafting, canoeing, or kayaking on the Meramec, Huzzah, or Courtois Rivers. Stay at one of their 120 full hookup RV sites, 5 condos, 20 motel rooms, or 27 cabins along with 200 tent campsites. Besides floating activities include zip lines, horseback riding, fishing, and bald eagle watching. Listen to live music at Paddlers Bar & Grill at the end of your day.
North Fork River:
The North Fork of the White River provides some of the best whitewater in the Ozarks of Missouri. It flows through Mark Twain National Forest, gathers many streams, and becomes North Fork Lake.
Located on a mile-long stretch of the North Fork River, you can bring your own tube, float, and never leave the campground. They have cabins, RV sites, and tent campgrounds. Rafts, tubes, kayaks, and canoes are ready to rent.
Pettit's is the oldest continuously run canoe rental on the North Fork. They provide some of the nicest campgrounds on the river and are open year-round. Cabins are available also. Along with canoes, kayaks, and rafts, tubes are ready to rent.
Canoes and kayaks are available at Twin Bridges which is on the banks of the beautiful North Fork River. They have RV sites, cabins that sleep up to 12, as well as camping by the river. Get supplies at their general store. You can eat indoors or outdoors at their bar & grill, where yummy breakfast, lunch, and dinner are served.
Besides being a world-class fly fishing resort, ROLF offers the finest in Missouri floating, with quality rafts, kayaks, and canoe rentals. They are a licensed outfitter of the US Forest Service. In addition to floating and fishing, you can hunt, hike, bird watch, and star gaze. Or you can tour old grist mills. Lodging options include cabins that accommodate up t o14 people and even a treehouse cabin.
Eleven Point River:
One of the original eight National Wild and Scenic Riverways, the Eleven Point flowers through southern Missouri's Ozark hills. Starting as a small stream, it widens and deepens as it course through forested valleys. Springs provide a continuous source of water.
Float one of Missouri's most secluded and scenic rivers with the largest selection of watercraft on the Eleven Point. Hufstedler's has 1, 2, and 3 bedroom units along with a camping area with a shower house and restrooms. They are the only canoe rental within walking distance of the river.
Starting in the summer of 1976, they serve over 100 miles of the Eleven Point River. Richards offers canoe, kayak, and tube rentals. They have accommodations for tent and RV camping while also providing cabins and motel rooms. they operate a handy on-site camp store where you can purchase ice, canned goods, liquor, firewood, and other things you may have forgotten. They also have nice hot showers for campers and rental customers.
Big Piney/Gasconade Rivers:
The Big Piney River is 100 miles long and is the largest tributary of the Gasconade River. The Big Piney is rated as one of Missouri's best fishing streams. It's a class I, seldom class II, except during high water. The Gasconade is ranked class I and is the longest river completely within the boundary of Missouri. It's also been called one of the world's crookedest rivers!
Wilderness Ridge offers float trips, hunting, and fishing too. They rent all you'll need with canoes, rafts, kayaks, and tubes too. Stay at one of their cabins or at a campsite on a bluff overlooking the Big Piney. All campsites have a fire pit ring for campfires and some have electric and water hookup. There is a shower house for campers to use.
Located in the heart of the Mark Twain National Forrest, there are two campgrounds, tents and trailers are welcome. Some sites have power box hookups. The most popular float is a day trip starting from Six Crossings. Rafts, canoes, and kayaks are available.
They rent canoes, rafts, kayaks, deluxe river tubes, and jar boats. Cabins & sites for your tent, RV, or travel trailer are available too.
Beaver Creek:
Flowing through the Mark Twain National Forest, Beaver Creek is a tributary of the White River.
Located in Ava, MO they offer cabins, tents, and RV sites along with canoes, kayaks, and SUP (stand-up paddle) boards. They are the only outfitter on Beaver Creek.
Missouri Canoe & Floaters Assoc.
Big River:
The Big River is a tributary of the Meramec River. Old mills and mill sites dot the riverbanks.
Washington State Park offers camping, cozy cabins with fire pits, and picnic areas. Enjoy the pool with a snack bar and take a float trip in a canoe or kayak. Then you can hike one of the three trails in the park.
Located in Bonne Terre, MO on the Big River, canoes, kayaks, rafts, and tubes are all on hand to rend. You can also fish at their lake while camping in a tent or RV.
Black River:
The Black River is another tributary of the White River
Part of the Horseshoe Ranch in Lesterville, MO you can take the 7-mile float in canoes, kayaks, rafts, or tubes. There are no cabins on site, but there are Airbnb and local cabin options available.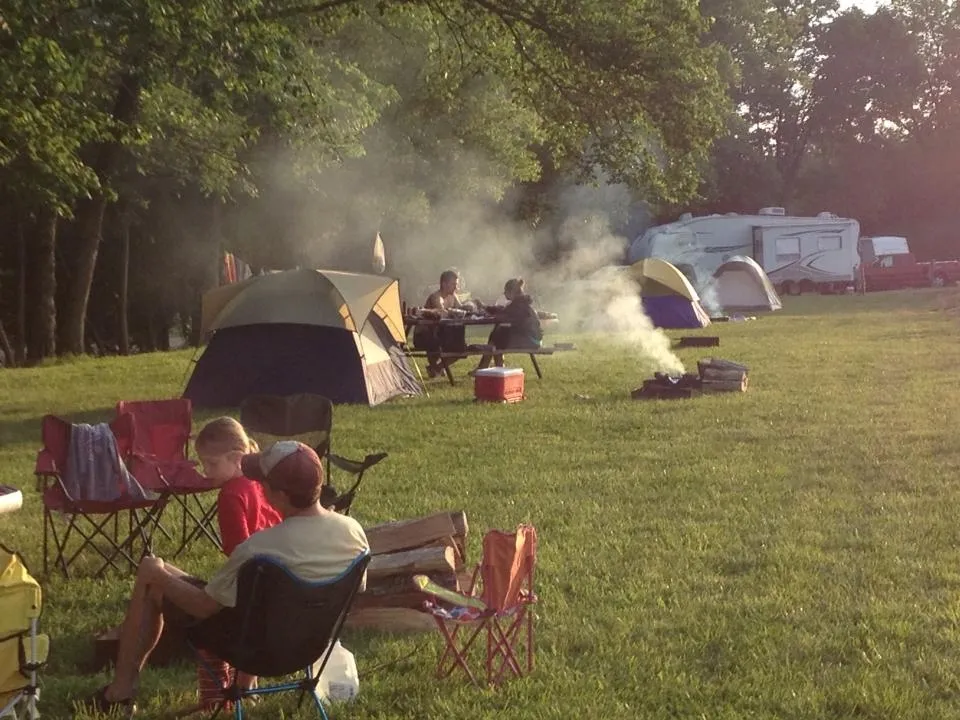 Float the crystal clear Black River on one of Jeff's canoes, rafts, tubes, or kayaks. One or two-day float trips are available. So you can make a full weekend of it!
A raft trip outfitter in Lesterville, MO
Swan Creek:
Swan Creek is an Ozark stream, flowing into the White River downstream from the Lake Taneycomo dam. Beaver Creek canoe rental services Swan Creek.
Elk River:
Located in the SW corner of Missouri
Kayaks, canoes, and rafts are ready to rent for three different float trips. RV and tent sites along with cabins are available.
Sitting off the Elk River in Noel, MO, River Ranch Resort offers float trips with canoes, rafts, kayaks, tubes, and even a nighttime trip called a glow float. Your camping options are primitive tent, electric tent, or RV with full hookup service.
They are a full-service river destination specializing in float trips along the Elk River and Big Sugar Creek. Along with camping, there's a large beach and free wifi. Volleyball court and campground store. Cabins accommodate up to 20 people and are ready to rent.
Kansas' Best Float Trips
Arkansas River:
Kaw River/Kansas River:
Iowa Float Trips
West Nishnabotna River:
Raccoon River:
Nebraska Float Trips
Elkhorn River:
Platte River:
Niobrara River:
This one is a little farther but highly recommended by one of our long time readers!
Rocky Ford Camp and Outfitters
Canoeing and tubing as a family has enabled us to create some incredible family fun with memories that will last a lifetime. We're hoping you give it a try and enjoy the waterways with your kiddos too. If you know of any destinations or resources we should add EMAIL us the details!
And be sure to sign up for our awesome email newsletter called The SCOOP so you don't miss a thing. We send family fun events and resources right to your inbox.
From our family to yours,
iFamilyKC