Looking for KC family fun? Let us do your googling!
Plan your Fun Weekend in Kansas City (Hassle-Free)
There are so many things to do this weekend in KC, we want to make it easy to find them! Our Kansas City events calendar allows you to explore the best KC events: festivals, fairs, FREE events, kids' activities, classes, family events, camps…pretty much everything happening this weekend (& beyond)!
We're your local guide to fun family events & things to do with kids. You can find tons of fun any time of year! Whether you're looking for events this weekend, today, or a month away, look no further.
& while you're out, stop at one of these kids eat free spots near you!
** Want to add your event to our calendar? Scroll to the bottom to submit.
Check out what's happening around town with KC parents' calendar:
** If you would like to submit your events, instructions are at the bottom of the page.
Monthly
Weekly
Daily
List
Grid
Tile
Join The Scoop now to get a Weekend Planner email…
Each week, we gather fun things to do with kids in Kansas City. You can find all types of family events, activities & local things to do like…family events, kids activities, local festivals & everything in between.
Our team loves planning your weekend for you – so you don't have to!
Family Time…The Best Time
Family time is important to us, so we make it easy to find fun things to do with kids in Kansas City.
Explore family-friendly in Overland Park, Liberty, Blue Springs, Lee's Summit, Olathe, Independence, Kansas City, and everywhere in between. We make family fun hassle-free.
So, easily plan things to do this weekend using our online calendar. Browse around for kid events near you to beat boredom for good. Or, sign-up for our weekly Weekend Planner emails!
Add Your Events to Our Calendar
If you have upcoming events, you can submit them to our calendar! Just click the button below and complete the short form:
** Each event will be reviewed before publishing, so it will not immediately show up.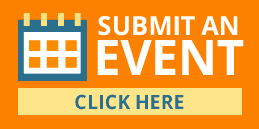 **Our online calendar includes many free events around the Kansas City Metro. Some featured events require an admittance fee. Did you know you could add your event to our online calendar? Click the orange button at the top of this page to add your family event and reach thousands of Kansas City families!